"Visionary Australian nutritionist, Greame Sait, helped us create Power Supply. It is designed to specifically address nutrient deficiencies in the South African diet. Power Supply provides a carefully formulated, realistic load of relevant vitamins and minerals to keep one healthy and active. Over the years we have noticed a consistent increase in demand wherever we introduce Power Supply."

Alex van den Heever – Nhlayisa Nutrition Solutions
Power Supply Fortified Instant Porridge
Power Supply is fortified with specifically formulated nutrients required to support enhanced physical and mental performance. The Power Supply formulation was created from extensive, long-term research conducted in collaboration with local and international nutritionists. It contains vitamins B1 and B2 which are important for healthy functioning of the muscles, nerves, and heart. The vitamin and minerals contained in Power Supply are essential to energy production for continued throughput.
Power Supply instant porridge is the only product on the market that offers an excellent nutrient load at such an affordable price. It is by far the tastiest instant porridge of its kind in South Africa!
Available in 80g, 500g, 1kg and 25kg unit sizes. A minimum order quantity applies. Shelf life of one year.
Available in Original flavour.
Excellent form of nutrition for staff. Good for children, adults, sports people, elderly and the infirm.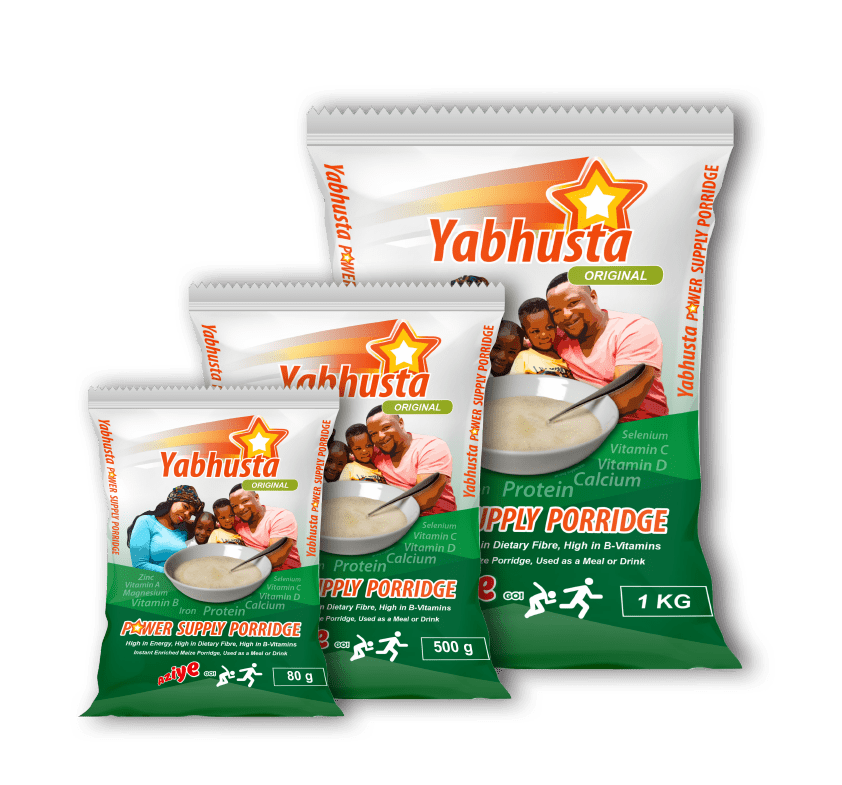 "I started giving my 14 month old daughter Power Supply in the mornings, and it is clear that she loves her daily porridge!"

Alex van den Heever – Nhlayisa Nutrition Solutions